The Company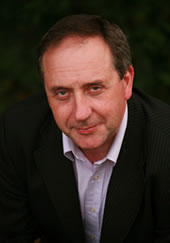 Access Net Technologies specialise in providing on-line business application software and services to a range of industry sectors in Ireland and Europe. These professional services brings along with it over 25 years experience in the development, deployment, integration and support for many line of business software applications including accounting and ERP solutions.
Access Net Technologies was established in 2007 by Frank Corr – a former Software Services director with a large IT group, providing Software Services nationally for both private and public sector clients. It is these years of experience in designing and implementing line of business, management reporting, and ERPsystems that is now behind the DynamicsIQ service to deliver integrated on-line accounting solutions as part of an organisation's overall business systems requirement. These service are fully supported by our team of professionals with hybrid skills and qualifications that includes software development, implementation and support along with business management consultancy.
The Product
DynamicsIQ is a part of Access Net Technologies business software implementation service that leverages the use of the global on-line accounting application, AccountsIQ. This application developed in Ireland  and now deployed in several countries was launched commercially in 2007 incorporating over 30 man years of development. With the growth in broadband, it became possible to create a functionally rich online accounting platform and take advantage of what is now termed Cloud Computing. The AccountsIQ application is delivered on a fully hosted Software-as-a-Service (SaaS) platform giving all types of organisations instant access to enterprise quality accounting software.
The Software-as-a-Service platform revolutionises the way organisations manage their accounts, with no capital investment necessary, simply a low cost monthly subscription that includes user support and application updates. Anywhere, anytime access boosts productivity, particularly for businesses needing a common platform for managing and benchmarking multiple entities. AccountsIQ  is ideally suited for Accounting Practices to manage their client base since the application has received full accreditation from the Institute of Chartered Accountants England & Wales (ICAEW).
There is a diverse customer base using the AccountsIQ application that include organisations in Ireland, the UK, USA, Australia and India. They range from single entity organisations to global companies including franchise operations and many accountancy practices.
The Service
Under the DynamicsIQ brand name, this on-line accounting application is now made more accessible so that even smaller companies can obtain the sort of critical business data and analysis – at the touch of a button – that was previously the preserve of only the larger companies. In a competitive world, that gives our customers a real edge. The DynamicsIQ Service is about providing a world class on-line accounting application, with local on the ground implementation and support along with the potential to seamlessly  integrate to other line of business applications.
Partners
AccountsIQ is developed via a Certified Partner with Microsoft. To facilitate the delivery of a robust online solution into target markets specialist SaaS hosting provider Opsource is used. This approach ensures that AccountsIQ remains at the cutting edge of technical innovation.