What is Cloud Accounting?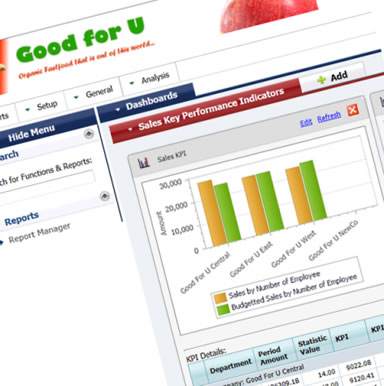 The Service
DynamicsIQ introduces a new breed of accounting software that allows SMEs manage their entire accounting processes using the Internet without requiring their own IT infrastructure.
It uses a Cloud Accounting software system designed by accountants specifically to suit business environments where single and multiple entities (clients, franchisees, subsidiaries, branches) need access to a common platform.
Cloud Accounting Vs Traditional Desktop Systems
This application offers significant benefits over traditional accounting software including: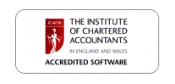 Simultaneous real time access to accounting records and business documents
Productive collaboration online from multiple locations, anytime and from anywhere
Realtime Business Intelligence and KPIs via dashboard including benchmarking
Modular design allows additional fucntions to be added as required as businesses grow
System is fully scalable in terms of user and transaction volumes
DynamicsIQ services will help you to improve processes, boost productivity, cut costs and create new revenue streams for your organisation, practice, franchise or multi-location business.
The accounting application has been fully accredited by the Institute of Chartered Accountants in England and Wales.
Perfect for Companies, Accountants, Franchises & Groups
With centralised access to all accounting records and reports, it is perfect for businesses that are looking to collaborate with their clients in one system.
These businesses include:
All types of Organisations
Accountants and their clients
Franchisors and their Franchisees
Groups with several linked subsidiaries
Key Features
This application provides rich functionality at a very competitive cost. It is a full-feature accounting package, with unparalleled business analysis and reporting functions.
Key features include:
Multi-jurisdiction, multi-currency platform ideal for international groups and franchises
A full business analytics facility, featuring both financial and non-financial measures
User Profiles to control access to functions and reports with full audit trailing of changes
Cashflow forecasting and management directly from data within the system
Budget and revised budget by GL and business analysis code updated directly from Excel
User defined dashboards and ad-hoc reporting capability
Management of multiple entities from a single admin layer for practices and franchisors
Consolidation of financial results in multiple base currencies for group reporting and benchmarking
Paperless office functionality allows documents to be stored against accounts or transactions
White Label as your own fully branded and configured added value service
Integrate with 3rd party systems using extensive Webservice APIs
Ease of use
With this DynamicsIQ service your accounting staff, management, and client users can access their accounts online by simply logging on from a web browser. All they need is an Internet-enabled PC and a broadband connection, with no need to install or maintain software or servers.
It is flexible and extremely easy to use, with a system GUI that has Windows-like usability and familiarity. Even if users are unfamiliar with accounting concepts, this helps to minimise the training required and ensure that users are up and running quickly. Extensive context-sensitive online help is available throughout the application.
The Technology – How it Works
The application is developed on a Microsoft .NET platform and is powered by industrial-strength Microsoft SQL Server database technology. All reports are developed using Microsoft SQL Reporting Services which allows powerful interactive reports with the ability to tailor to specific industries.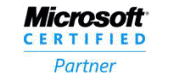 The application was developed from scratch for delivery over the web and is extremely performant. It is accessed from a standard web browser (e.g. Internet Explorer). This facilitates access to the system from anywhere in the world using any device that supports a browser. There is no need to install or download any client-side components.
Using Webservices technology and standards, all modules support open connectivity via web services to other existing systems (e.g. Payroll or EPOS systems) to lookup or synchronise account details or post transactions via unique tokens for authentication.
Want to learn more?